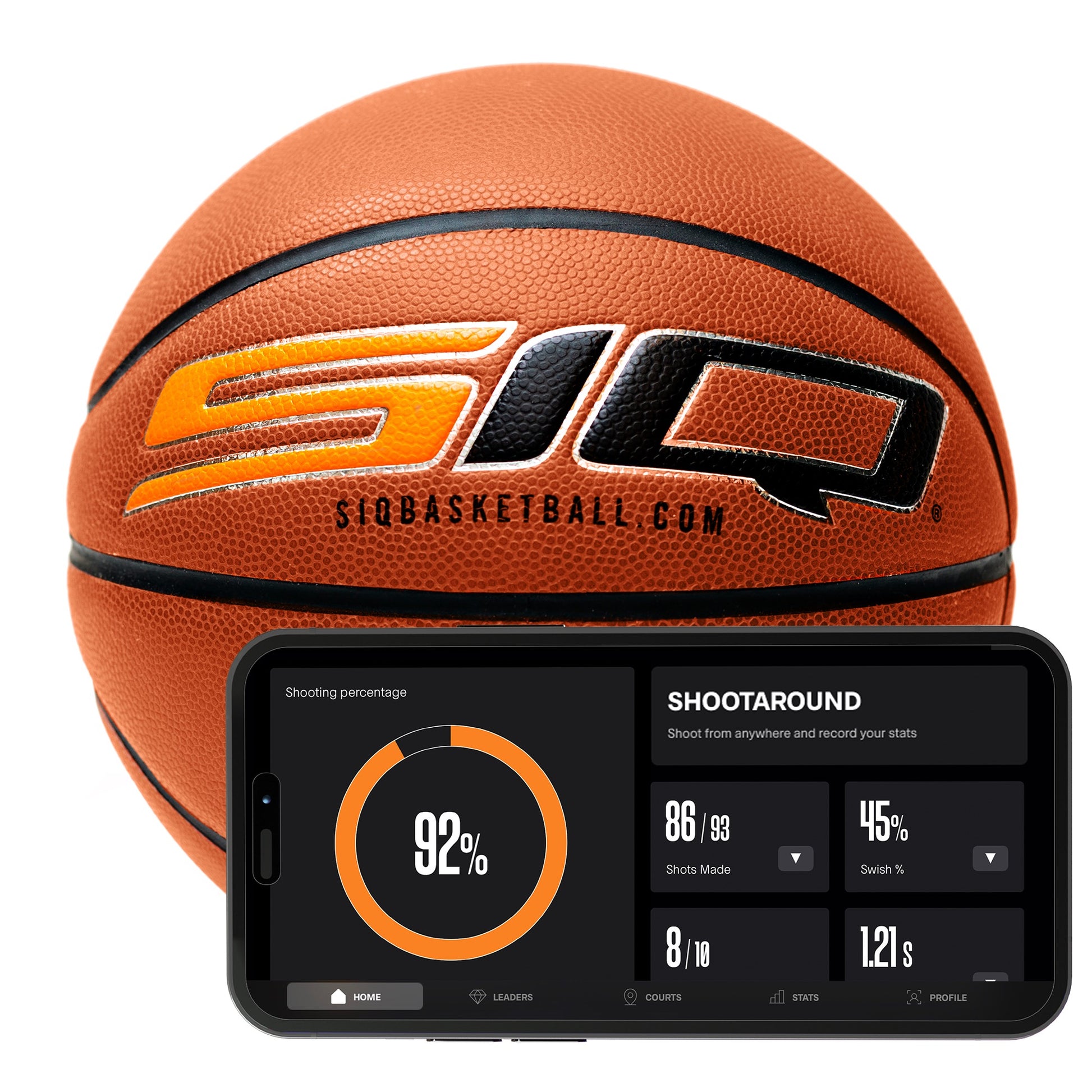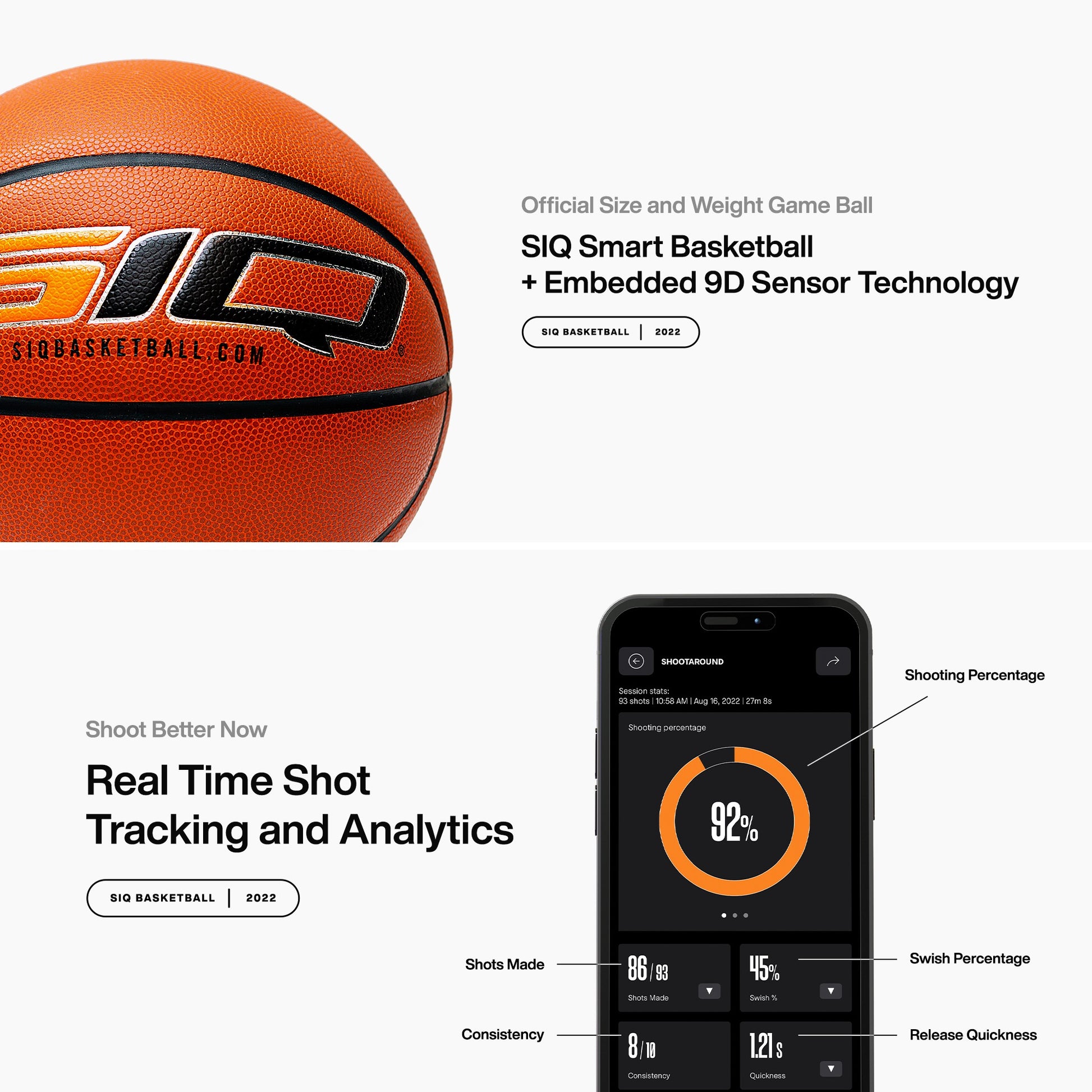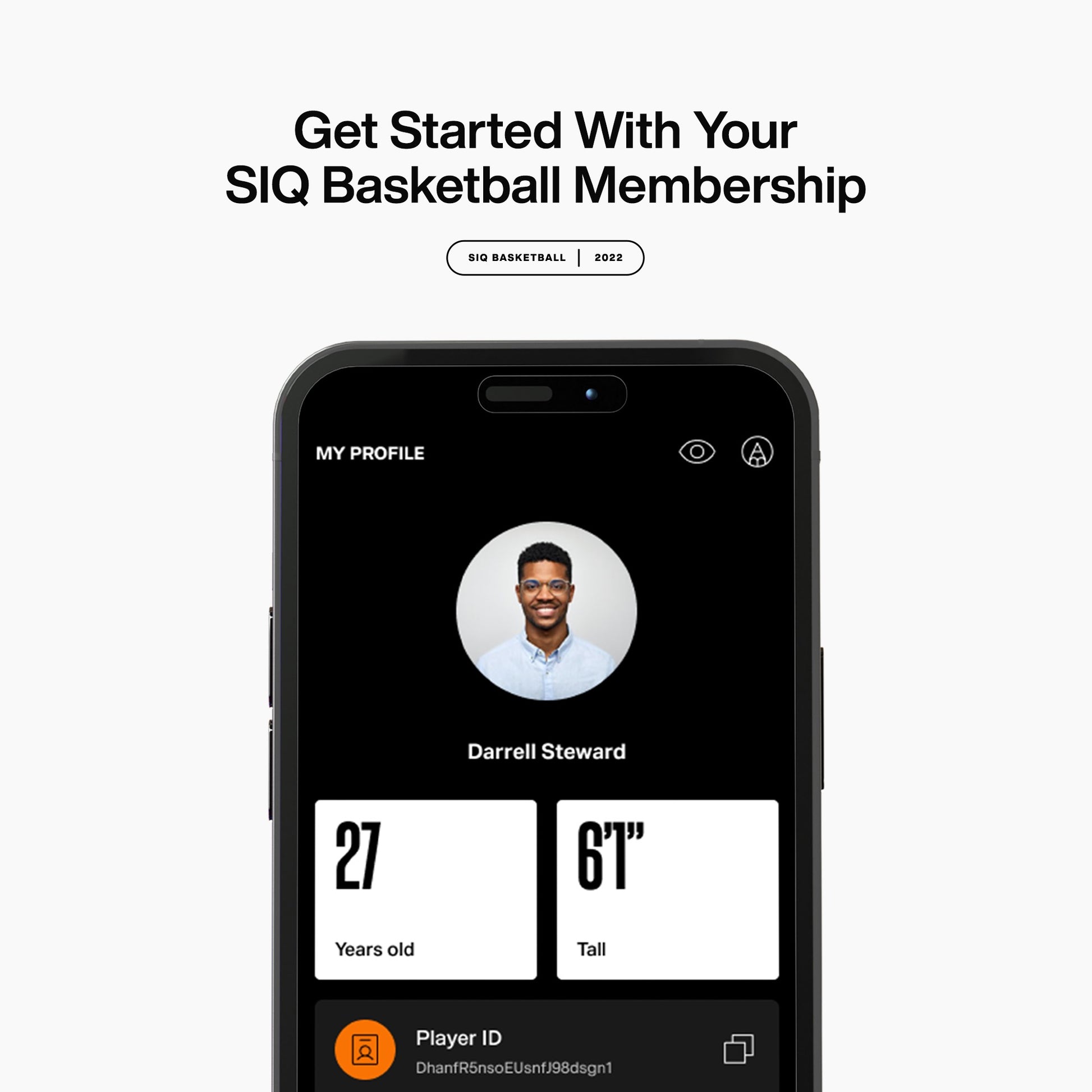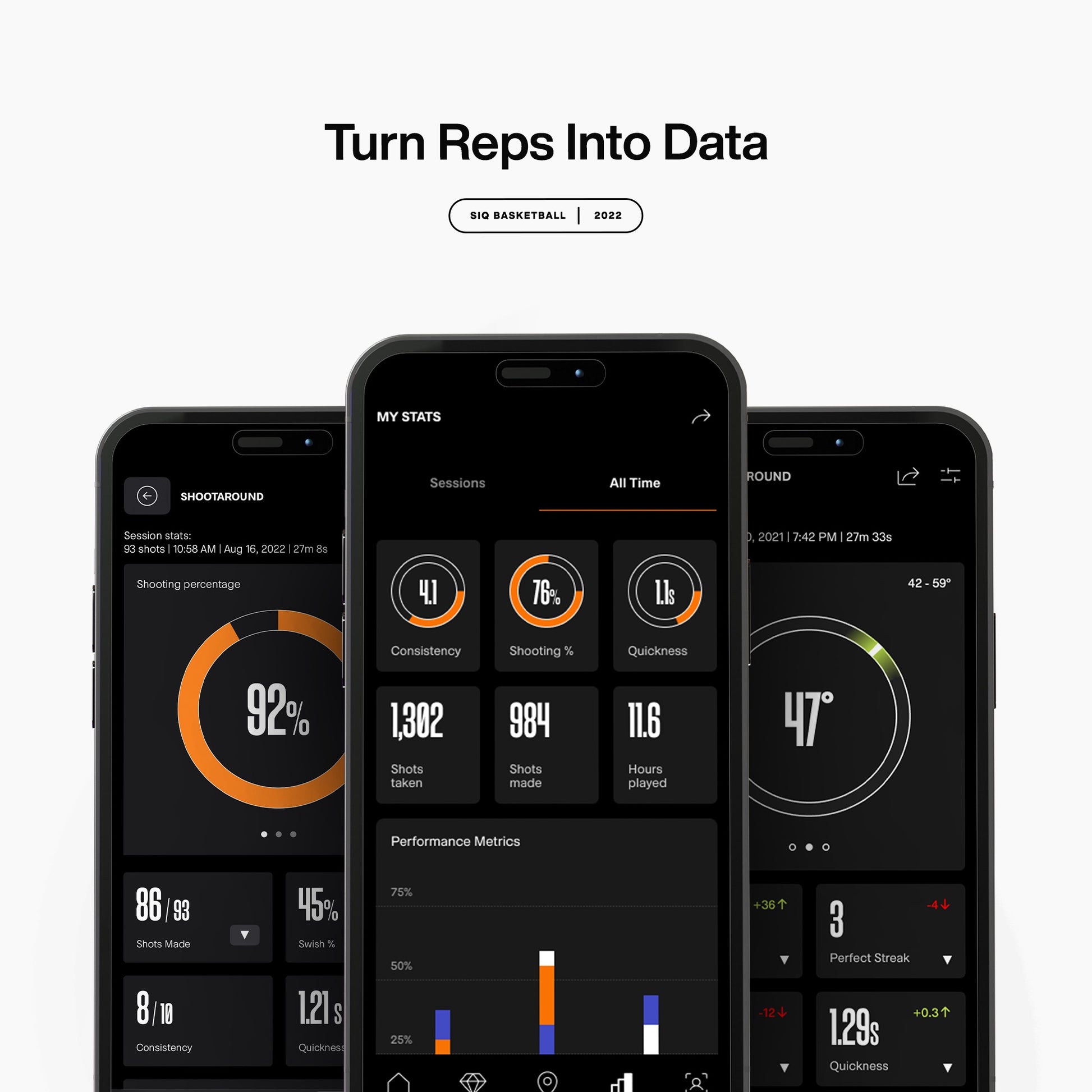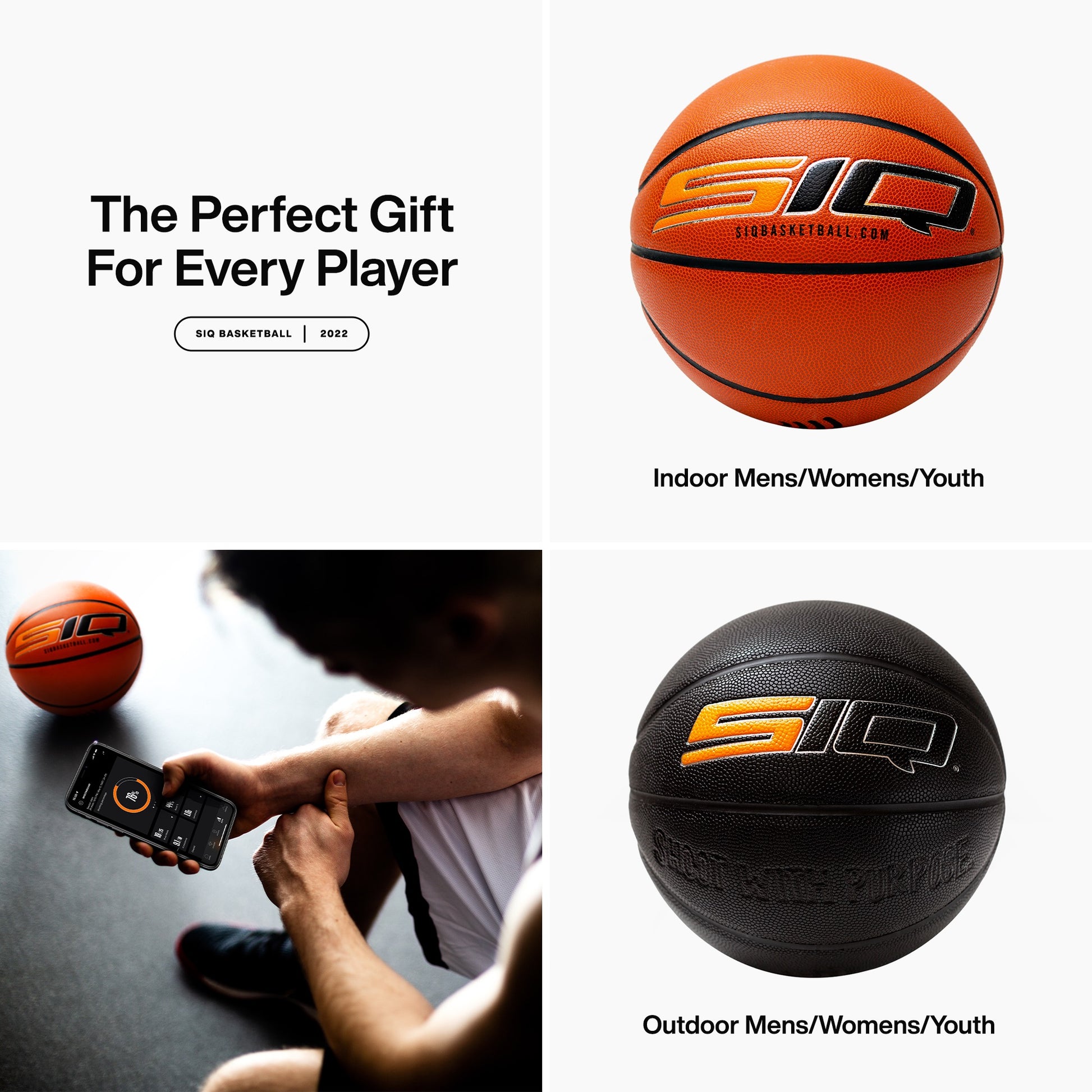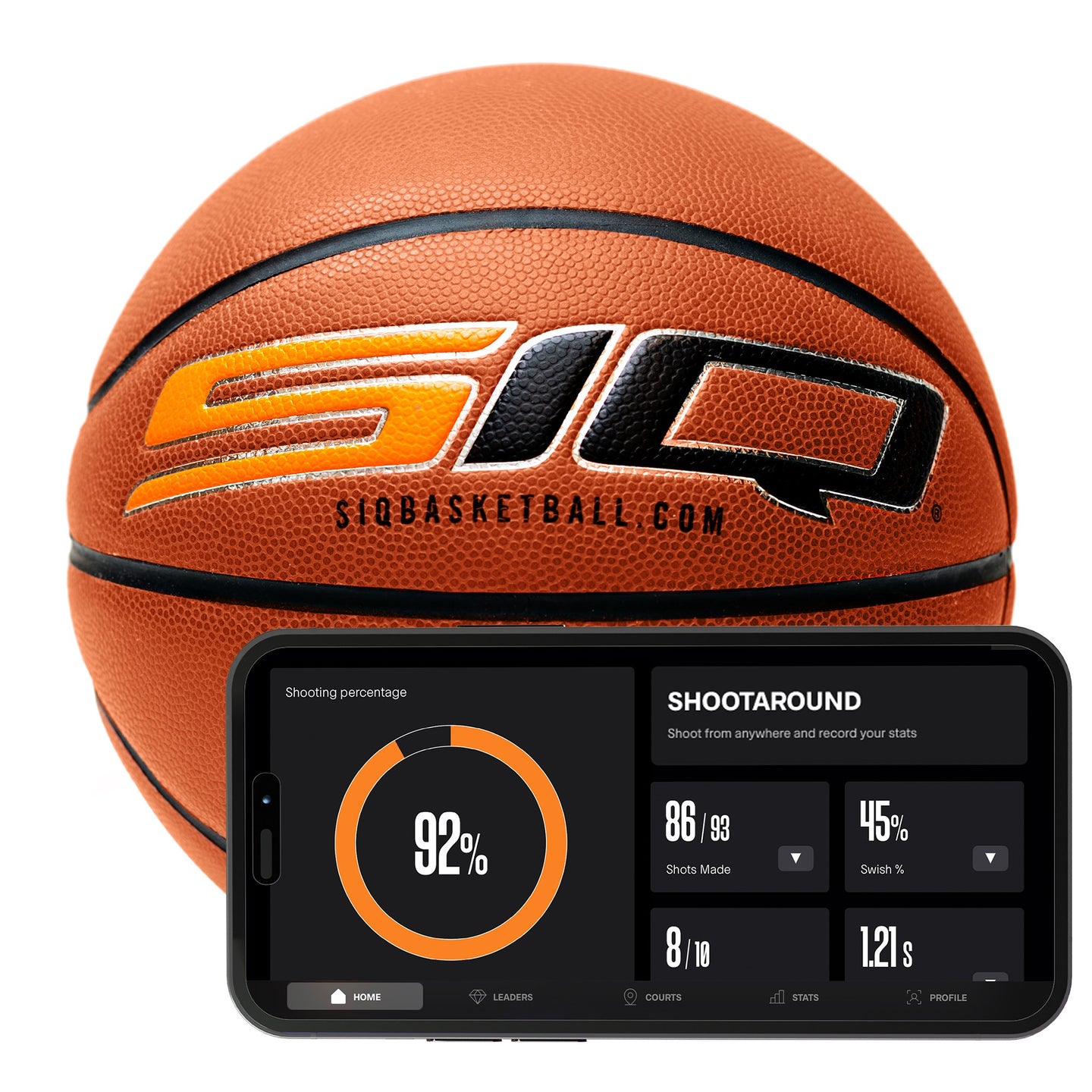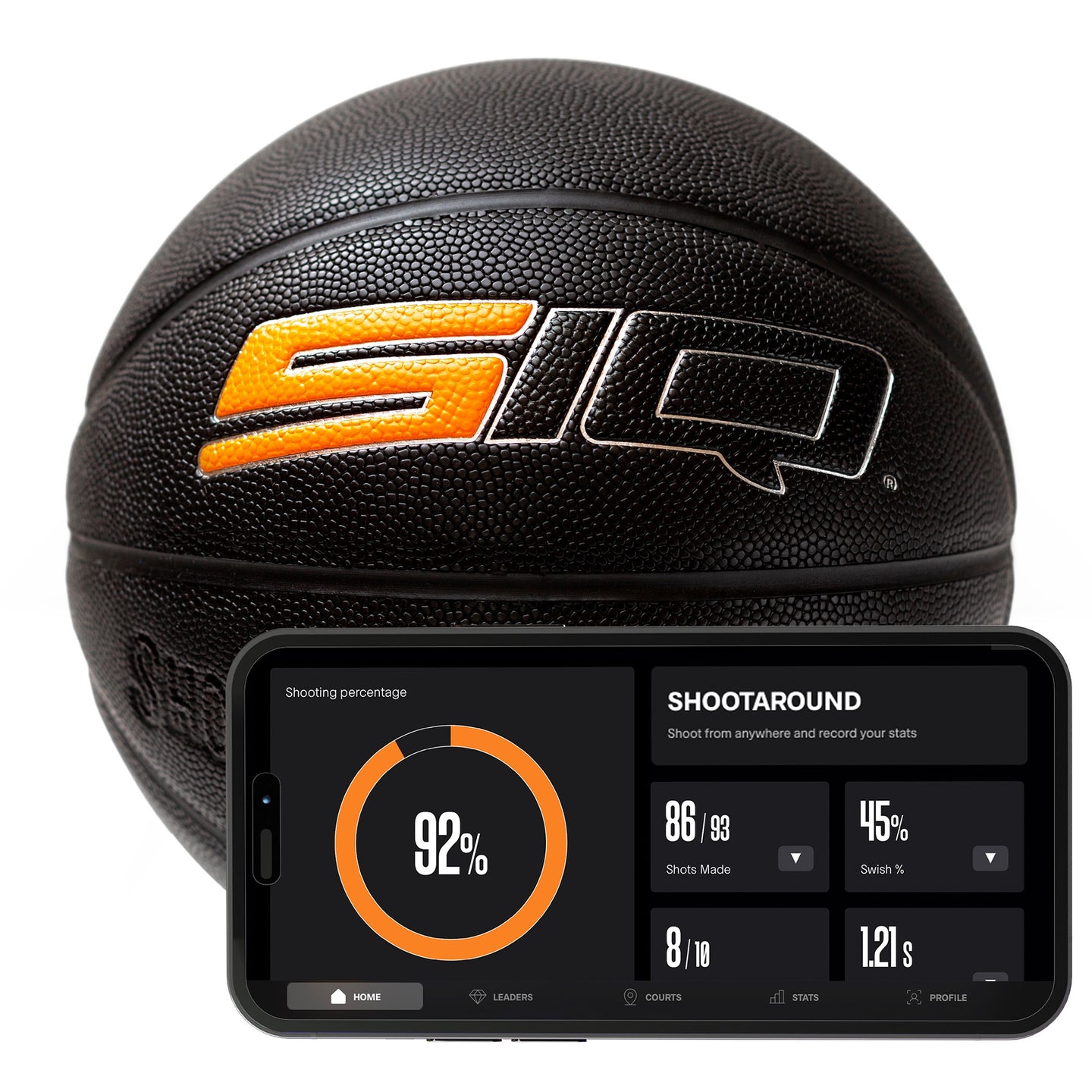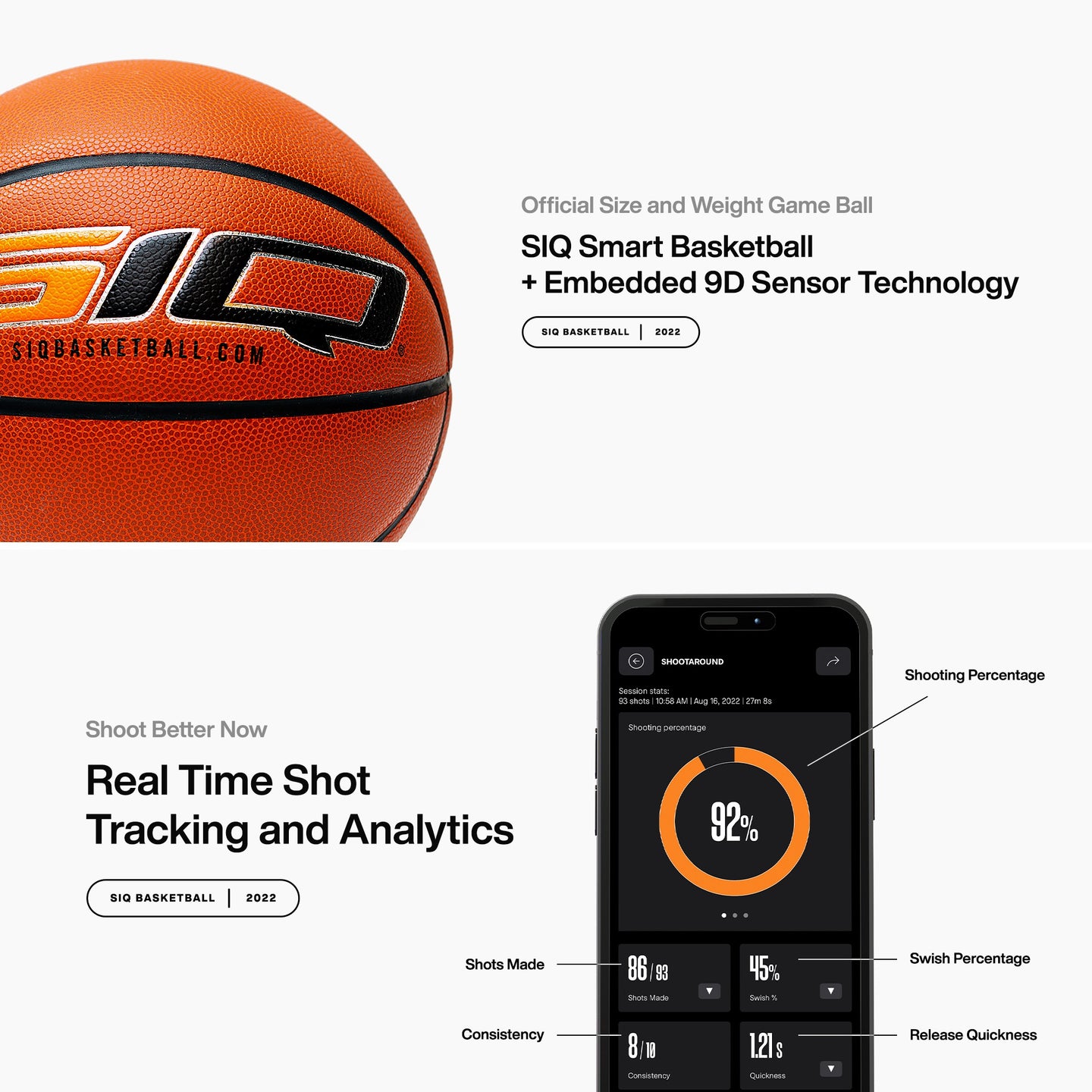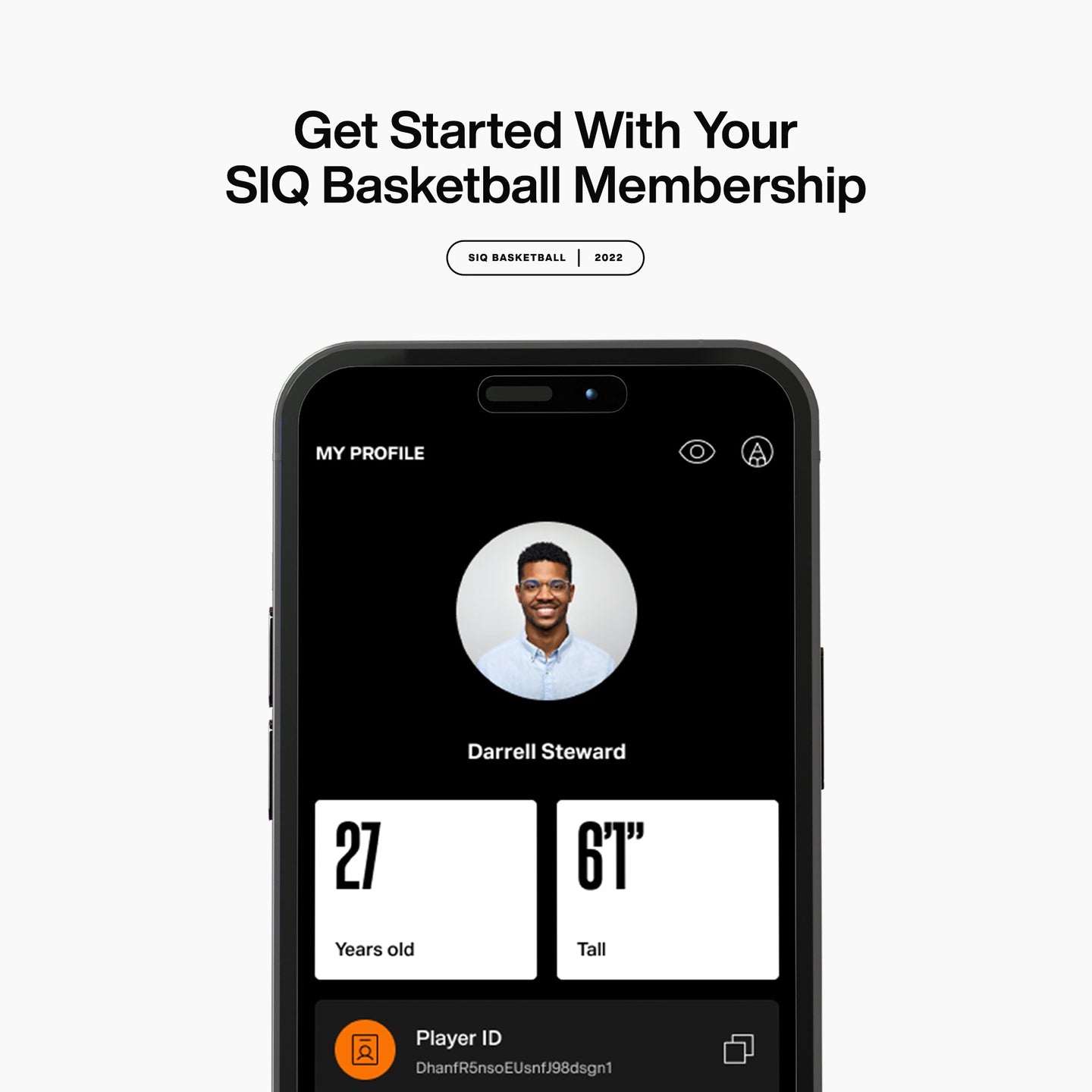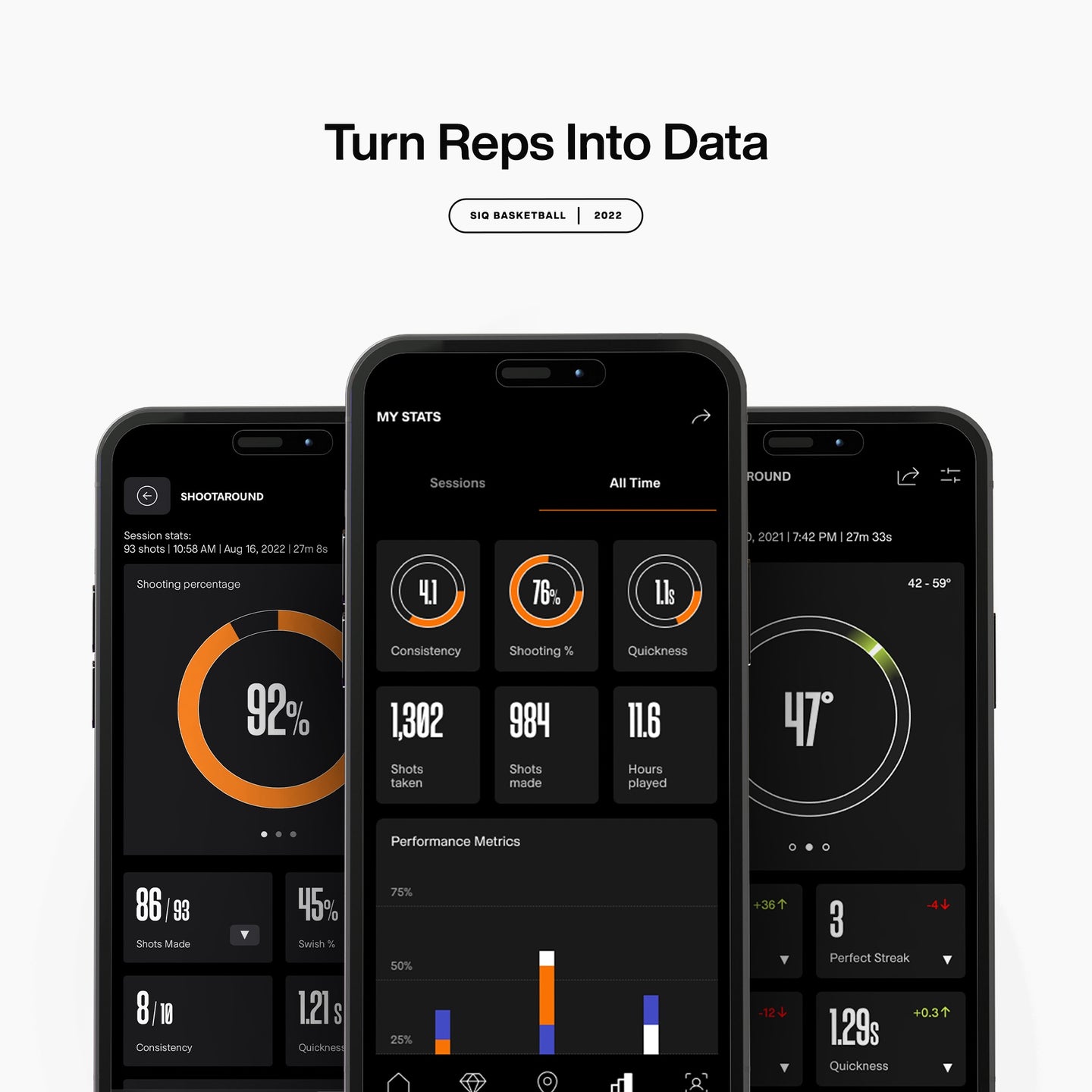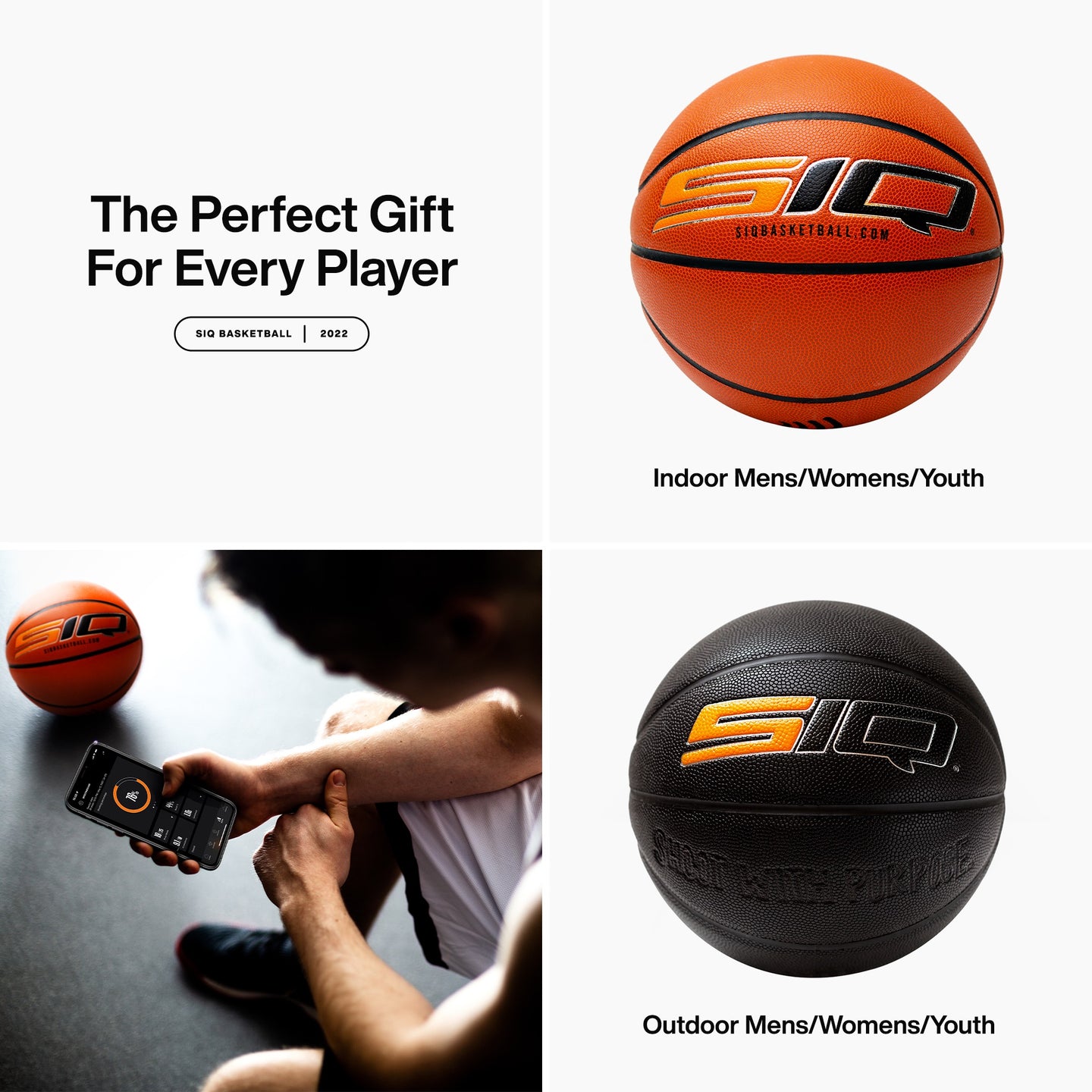 SIQ Smart Basketball + App
Product Description
Better Shooting Form
Improved Consistency
High Accuracy
Advanced Skills for Game Shooting
For Families and Teams
Improve your skills with the same real time shot tracking and shooting analytics used by the pros. 9D sensor, AI, and app give realtime feedback on any court. 
Shooting Form
SIQ provides you not only critical shooting form data, but how that is improving over time. On your driveway, at the court or game day. Get feedback on every shot. Become a shot maker, not shot taker.

Consistency
Your form should be repeatable, and the SIQ app will tell you via "consistency" whether or not you maintain your form throughout your session. Only good practice makes perfect.
Accuracy
The ball automatically tracks your makes and misses. But we didn't stop there. The SIQ ball is smart enough to know if a shot is a swish. Great shooters track swishes and "clean makes," and we instantly track that info.
Game Shooting
SIQ AI determines your accuracy off the pass, dribble or relaxed. Heat maps let you know how you are doing at every point on the court. Advanced skills like release speed, "shooters touch" and defender clearance are tracked. Premium pro ball can be used for practice or games.
Families and Teams
The SIQ ball is so smart that it knows who is shooting it! Friends and family can use the same ball and have their own stats tracked via a unique "fingerprint". This fingerprint is created automatically using artificial intelligence after only 500 shots.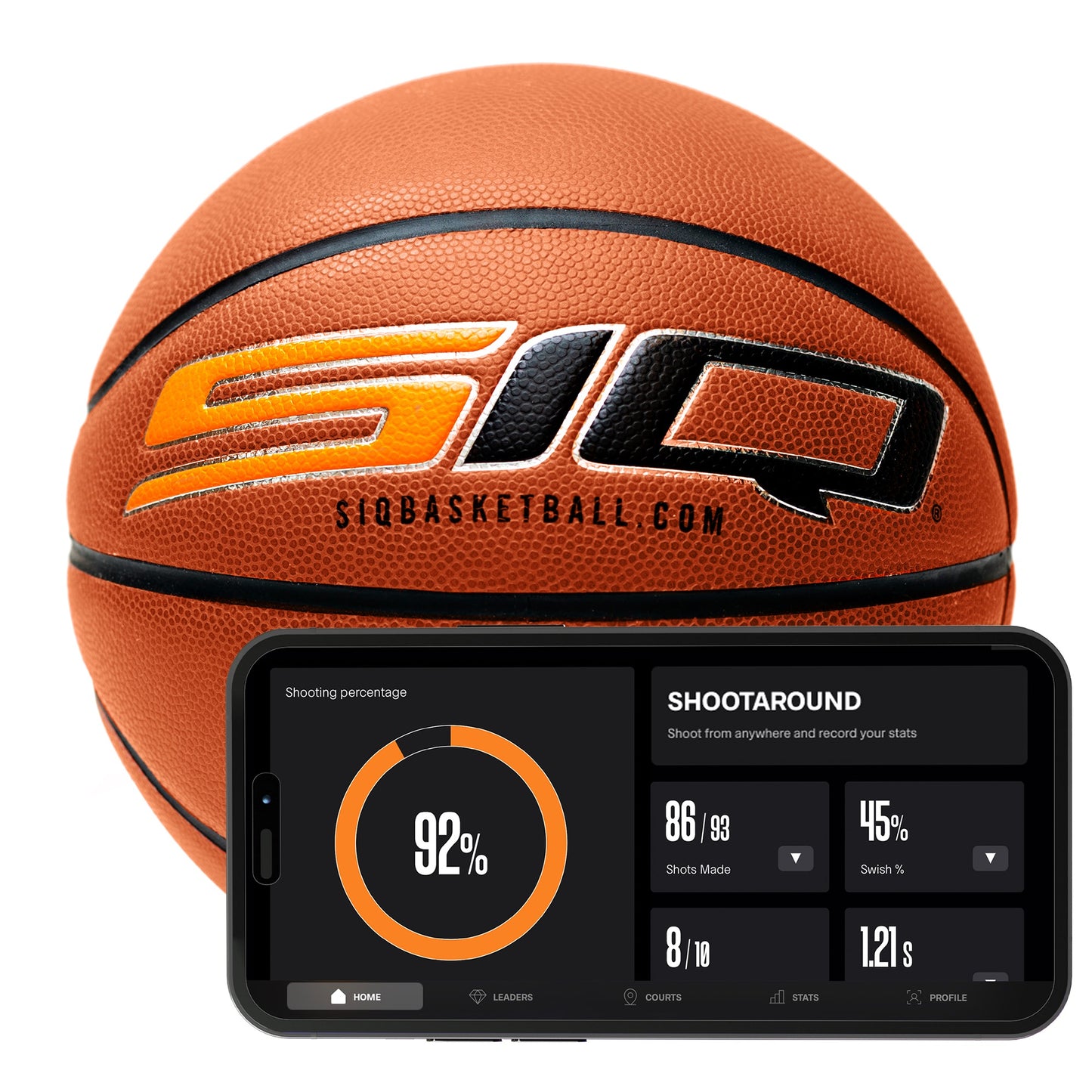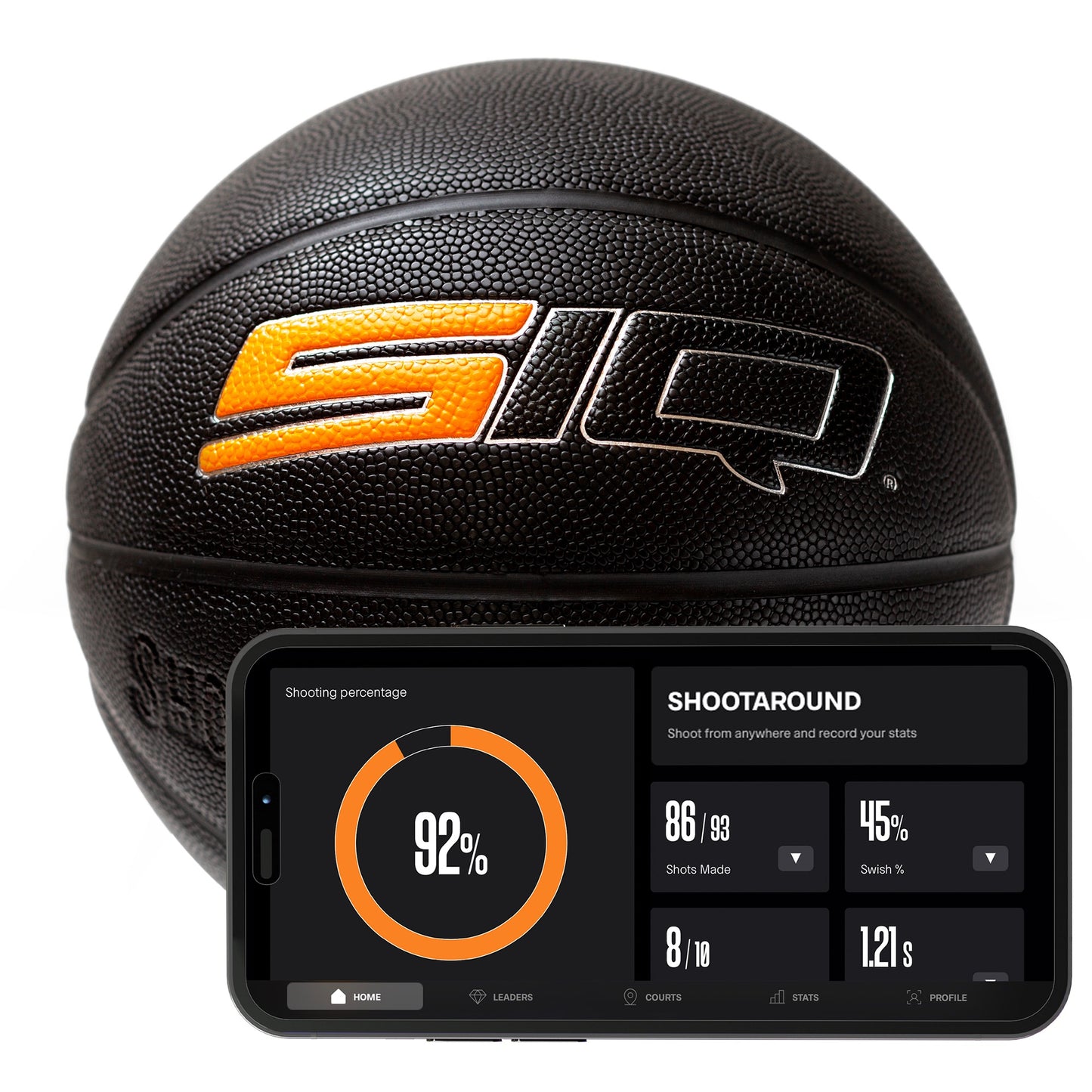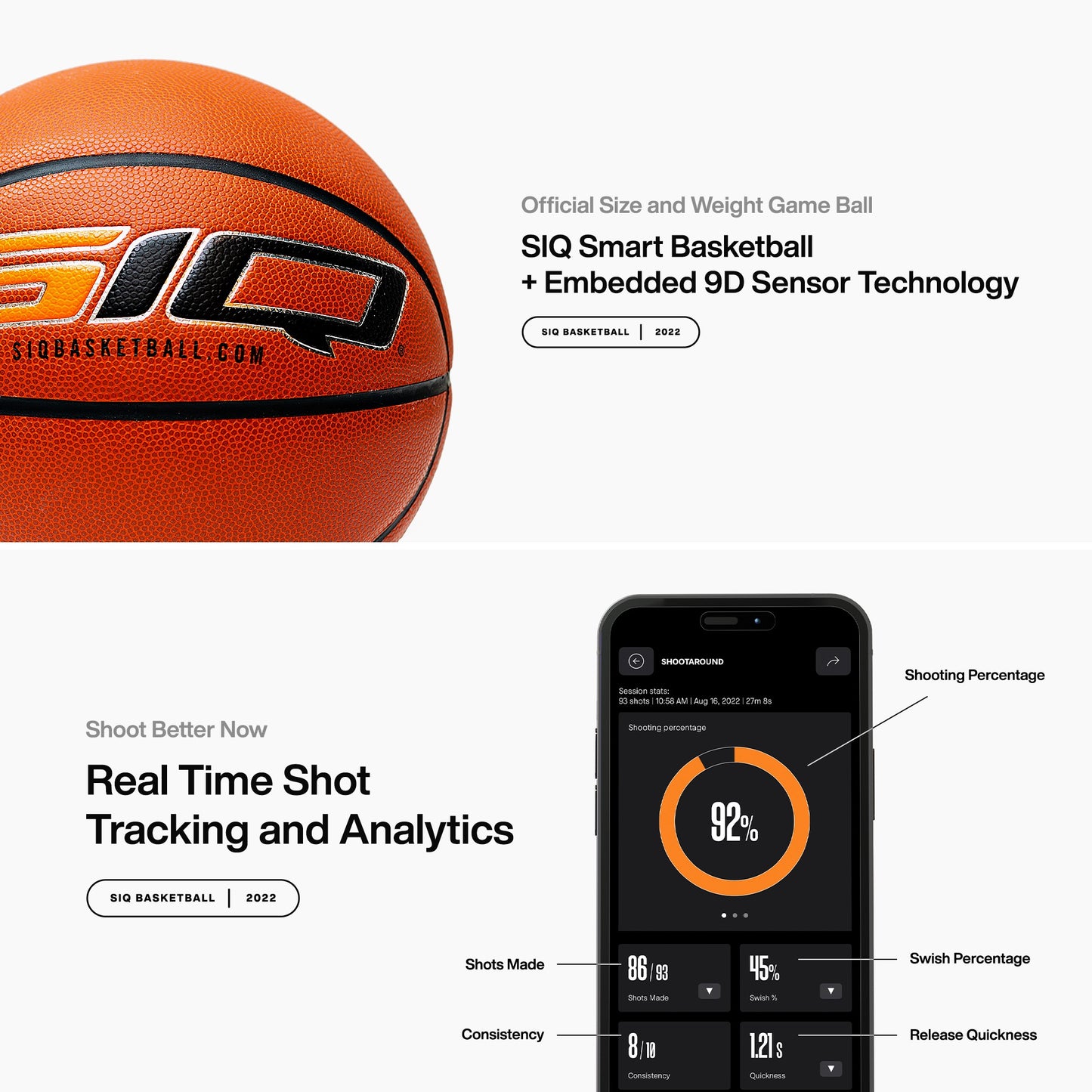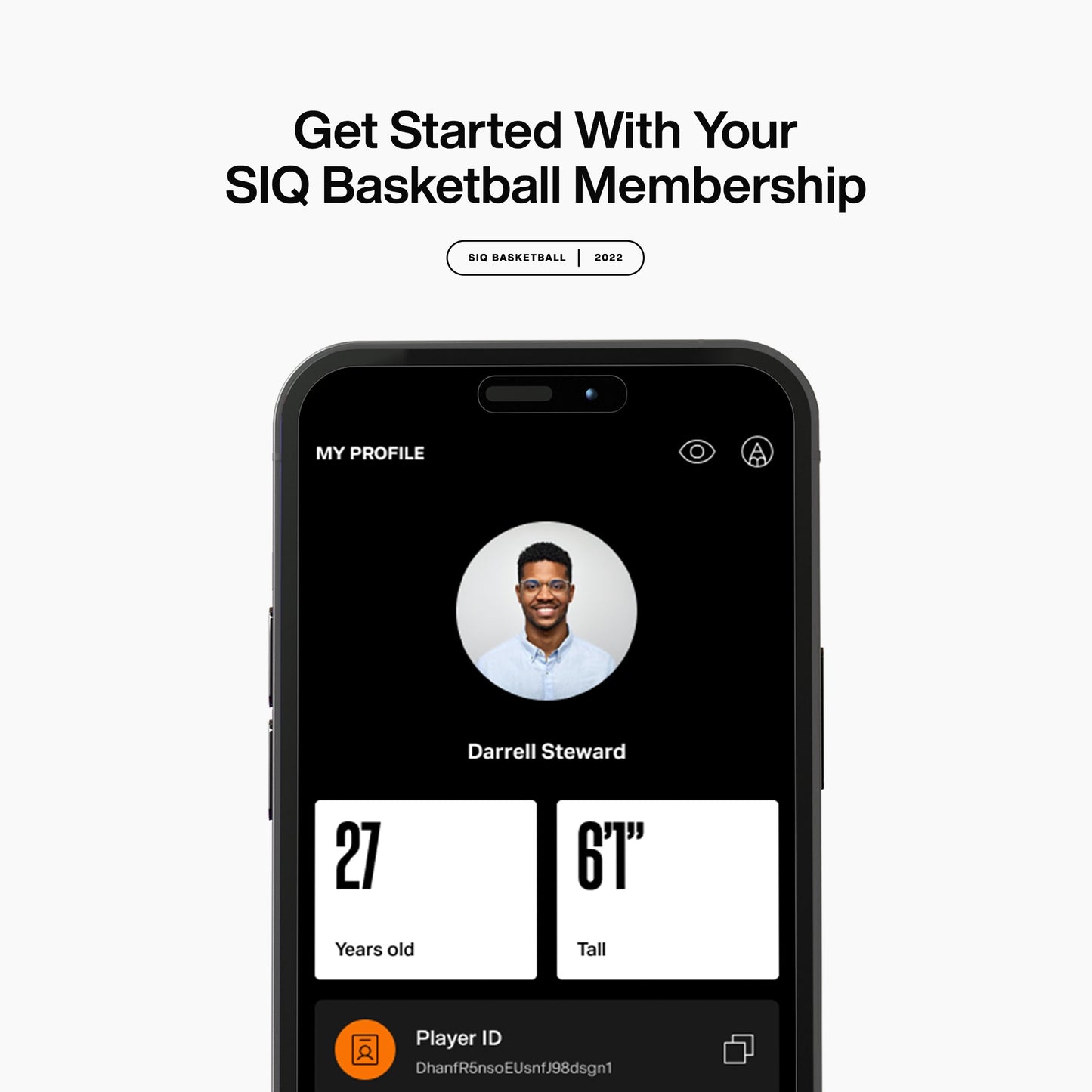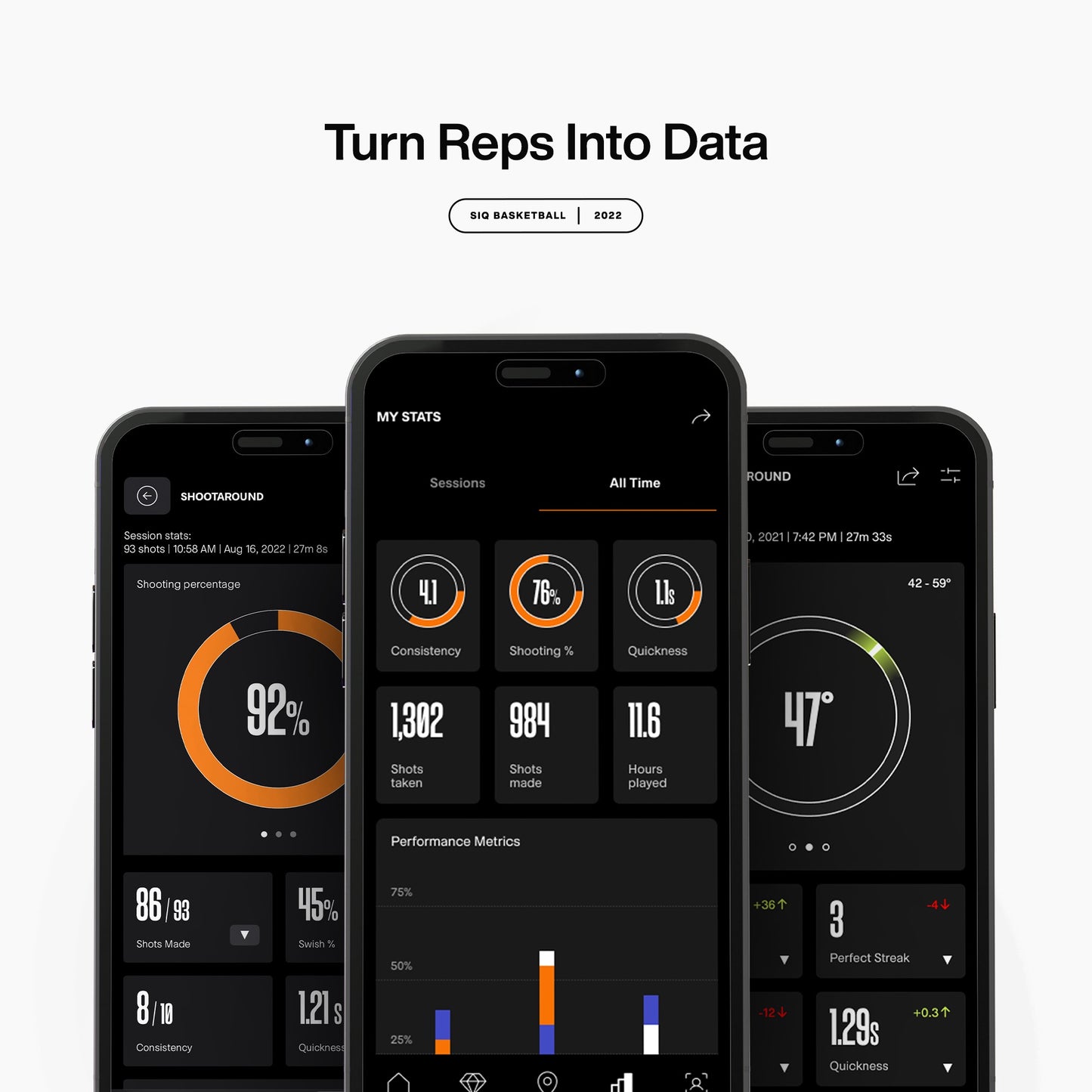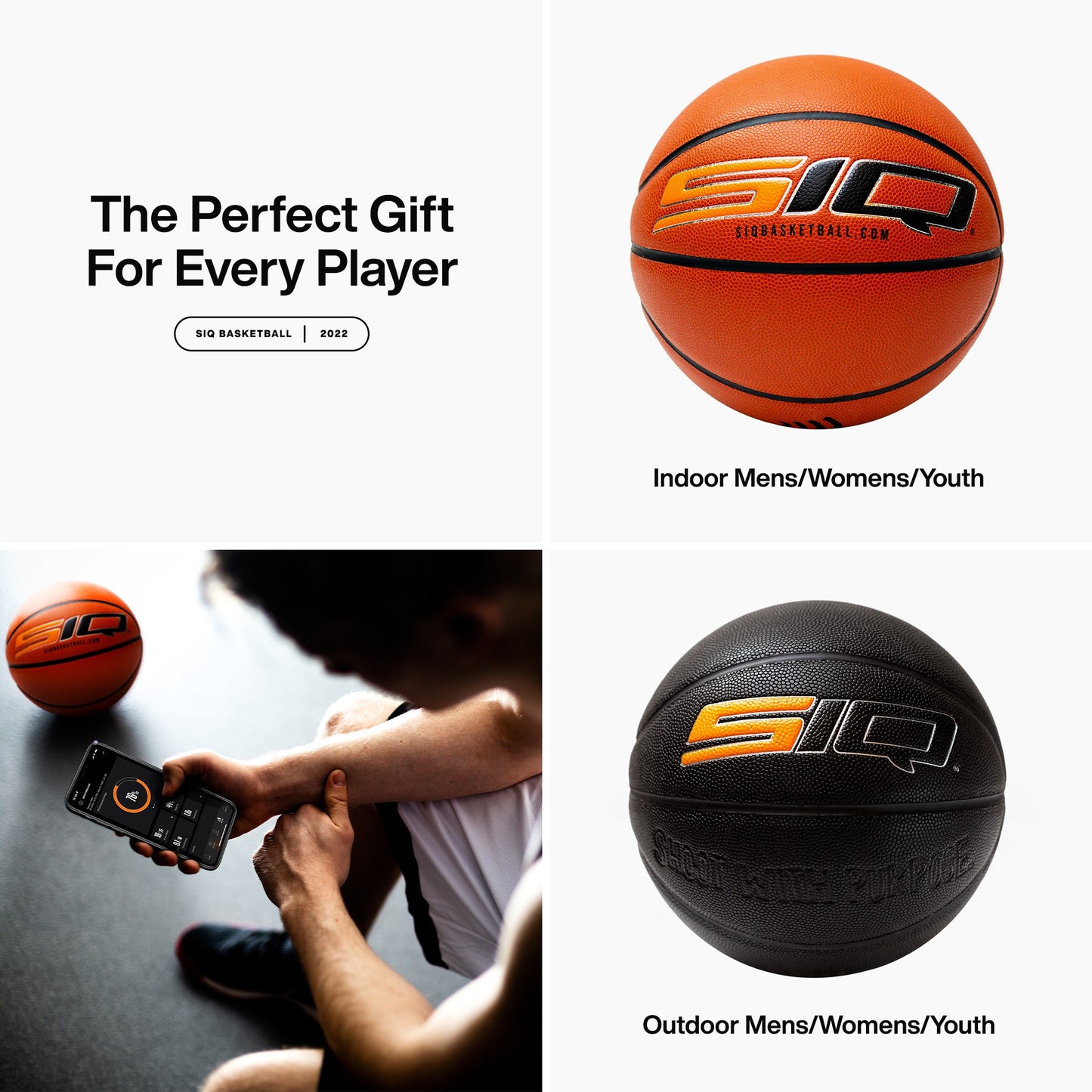 Why SIQ basketball
Shoot Better
Same analytics used by top NBA pros and shooting coaches - in your driveway. Real-time feedback improves form, swishes, release time and pressure shooting. Proven results - 15-25% in just weeks! Great gift for a future varsity (or NBA) star
BEST VALUE
Price includes ball, high-tech sensor and subscription. The absolute best way for anyone to improve their shot in record time. Games and challenges make it fun to get out and shoot
9D Sensor Tech
Only ball with an advanced sensor that, combined to with the app, can take you to the next shooting level. Service life of 500 hours - you can shoot for 1.5 hours, every day, for a year.
Advanced AI
Take your shooting to the next level! Tracks where you are, generates best/worst locations, how you are doing off the pass, dribble, post and 3-pointers, and advanced shooter metrics
FRIENDS AND FAMILY
AI automatically distinguishes separate shooters, real-time, on the court!See how you stack up against your teammates, friends, other players and pros in the SIQ Basketball app.
Shipping & returns
All ball orders with a membership include free shipping, a 30-day risk free trial, plus one free month of detailed shooting analytics.